It's not a career, it's a calling. Pursue your calling today!
We believe in creating an atmosphere for those who want to join their talents with their passion for making a difference in our communities through the local church. This is a place where people work closely together to lead others into a relationship with Jesus.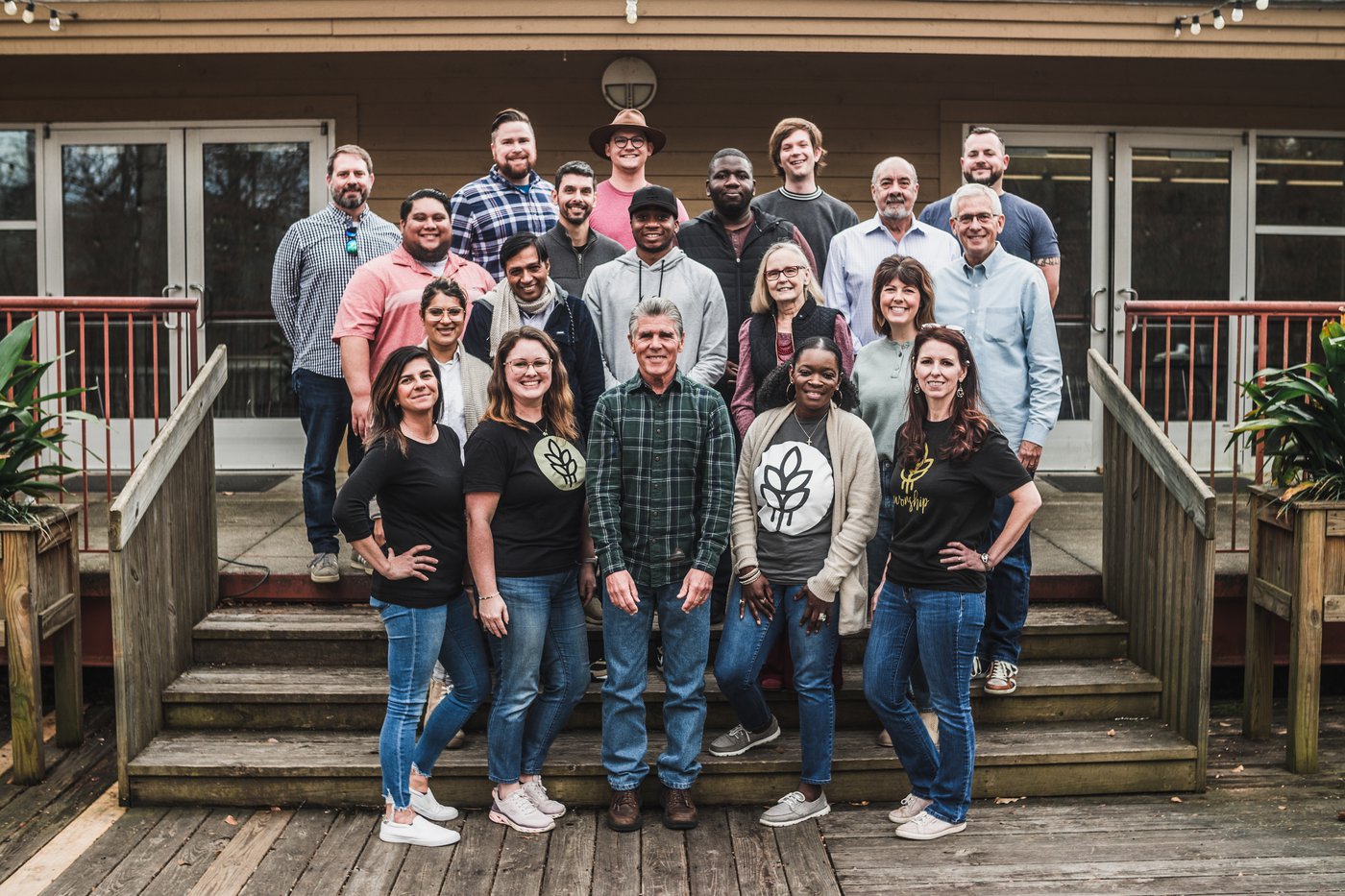 Job Opportunites
> Youth Ministry Leader
Job Description: Youth Ministry Leader
* this job description applies to both Middle School Ministry Leader and High School Ministry Leader
Campus: Harvest 378
Position Status: Part-time hourly up to 20 hours per week
Salary/Hourly Rate: $15-17 per hour
Reporting to: Ministry Director
Belief in Jesus Christ as their savior and evidence of this through a whole, devoted, passionate relationship with Him. A heart for this generation of youth and an eagerness to share the truth of the Gospel and see them grow in their journey with Him. A strong leader who has good communication, planning and organization skills. Someone who is creative and willing to initiate new ways to reach teens with the good news of the gospel. Flexibility in work hours – nights, weekends.
Expectations
Planning, organization, and execution of a relevant, dynamic weekly service(s) for students 6th-12th grade.
To include:
· Foster a safe, inviting, healthy and beneficial atmosphere.
· Create and executing lesson plans or teachings each week.
· Instill solid Biblical instruction into lessons and teaching.
· Introduce and help students experience the authentic presence of God through prayer and worship.
· Create a fun and exciting environment that promotes relationship development between students, leader(s) and most importantly Jesus Christ.
*Family Worship or services where students are attending "big church" are not considered work time as ministry leader is not required by Harvest to lead, minister to, or monitor students in this age group while in service.
Job Duties
Plan and execute special or quarterly events (ex. Christmas party).
Plan, organize, and implement two retreats, conferences, or camps each year.
Create avenues/events for students to be involved in community through service days, outreach or evangelism.
Build a team by recruiting, involving, and training volunteers that are committed and provide a Godly example to students.
Identify, develop, and disciple student leaders.
Effectively manage the middle school ministry yearly budget.
Involve and communicate consistently with middle school parents.
Cultivate and maintain relationship with families of students.
Develop and maintain strong working relationship with children's ministry and student school ministry to help create and foster consistent messaging and fluid transitions.
Attend monthly staff meetings and other meetings called on by Lead pastoral team or manager.
Maintain unity of spirit with other ministries/leaders to accomplish the grander vision of Harvest Church.
> Nursery/Preschool Ministry Coordinator
Job Description
Position Title: Nursery/Preschool Ministry Coordinator
Reports to: Children's Ministry Coordinator
Denomination: Non-Denominational Contemporary Worship
Job Type: Part-time hourly
Hours: 20 hours a week, to include Sunday mornings and Wednesday nights
Pay:15.00/hour
Job Description
Ensure Harvest Kids Jr. (nursery/preschool) is a secure, nurturing environment where children can feel the love and Jesus and learn His truths and parents can be confident in the care being given to their children. With this, organize the weekly care and classes for children birth through age 5 (or 4K) attending services at Harvest Lexington.
Expectations/Job Duties:
Create and foster a safe environment where children and parents feel loved and secure.
Prepare and organize classes for nursery and preschool age children.
· Find or create lesson for each weekly service.
· Instill solid Biblical foundation and Gods truths into each lesson and teaching.
· Introduce the value of worship and prayer.
Oversee the care, maintenance, security and safety of the nursery and preschool area and equipment.
Maintain proper health and cleanliness in all classrooms and common areas in Harvest KidZone.
Provides and purchases age appropriate supplies and equipment for classrooms.
Assisting in developing the nursery/preschool policies in conjunction with your manager, lead pastor and children's director.
Recruit committed volunteers.
· Schedule, assign and manage classrooms and roles for volunteers
· Communicate and remind volunteers of scheduled services
· Ensure each volunteer attends child safety training.
Schedule paid or volunteer childcare for ministry or special events, as well as organizing activities/meals for those events.
Develop and maintain strong working relationship with middle school ministry and high school ministry to help create and foster consistent messaging and fluid transitions.
Attend monthly staff meetings and other meetings called on by Lead pastoral team or manager.
Requirements
· HS Diploma
· Active member of a Christian Church
· All candidates called in to interview will be required to provide a letter of reference from a current or former pastor or employer (current or former pastor is preferred)
· Prior children's church, Sunday school or nursery teaching experience
· Strong interpersonal skills to relate with parents and children
· Be a team player and work well with other ministry areas
· Committed Christian & obedient disciple
· A huge love for children and families
· Friendly and outgoing
· Visionary
· Effective communication skills (written, verbal, online and one on one)
· Strong organizational and leadership skills
· Able to recruit, develop leaders and build volunteer teams
· Someone who is comfortable teaching children of all ages
· Adept at problem solving.
*sense of humor and ability to adjust to the flow accordingly; patience and understanding
Needed Attributes:
· A servant pastoral heart for children with special needs and their parents.
· Living in obedience to the Word of God.
· Faithful stewardship in all life.
· Sense of calling to serve Christ through the church.
· Experience and a calling to serve children and children with special needs.
> Daycare and Afterschool Assistant Director
Position Title: Daycare and Preschool Assistant Director
Reports to: Daycare and Preschool Director
Denominations: Non-Denominational Christian Education
Childcare facility size: 175 children
DSS regulated: yes
DSS License number: 22697
Job Type: Full Time hourly – benefit eligible
Purpose:
The Harvest Daycare and Preschool is a community outreach service of Harvest Church. It is wholly owned and governed under the direction of the church. The school is a non-profit organization dedicated to providing quality preschool and daycare services to the children of our local community. The school is a Christian preschool. As such, we teach basic Christian beliefs and values to the children who attend the school. We are committed to providing a loving Christian education, environment and top-quality care for children who are enrolled in our program. Our goal is to enhance the lives of every child and family that is a part of our program. Children of all faiths are welcome.
It is the philosophy of the preschool that the best way to have a quality program is to hire quality people. All teachers, Assistant Director and Director complete DSS required training as well as continuing education courses, have a loving concern for small children, and a gift to teach. All staff have a commitment and desire to serve Christ.
Role and Function:
The Assistant Director assists in adherence to regulatory policies, as well as assists in the day-to-day operations and administration of the Daycare and Preschool. The Assistant Director also works closely with and shares responsibilities with Director to manage staff as they comply with their respective roles and responsibilities.
The Assistant Director is accountable for carrying out the responsibilities as outlined in the job description. This list is not inclusive of all tasks and responsibilities.
Responsibilities:
· Spiritual Responsibilities:
Model Christian Behavior by handling, in a positive way, the demands that contact with many children and parents bring every day
Exhibit caring relationships with staff and center families
Promote unity among staff
Operations:
Become trained in all areas to serve as director in their absence, including accounting, budgeting, and others as assigned. Generating reports for licensing, operations, and marketing according to company guidelines.
Assist with compliance of all licensing, training, and safety requirements.
Assist with the coordination and supervision of daily operations.
o Make written notes of anything to address in staff meetings and work with Director to address or take initiative to address if Director is unavailable.
· Communication:
o Develop and maintain rapport with parents, staff, and leadership to communicate student goals and provide superior customer service.
o Resolve issues that need to be addressed with tact and professionalism partnering with Director for assistance when appropriate.
o Answer phones as needed
· Additional Responsibilities
Fulfill duties as assigned by the director including but not limited to
filling in for all staff positions as needed both in and out of the classroom
file maintenance.
Organize supplies and prepare items such as inventory lists, office supplies, and restocking of any snacks or supplies that we provide in rooms; report purchase needs to the Director
Recruiting assistance
scheduling interviews, assisting with the completion of pre-hire paperwork, onboarding paperwork and training of all newly hired teachers
Ensure all laundry, cloth dolls, and doll clothes are collected each Friday to be washed onsite and prepared for use on Monday.
Monitor care of sick or injured children after communicating with Director: calling parents to get them immediately, taking care of immediate needs (i.e.: vomiting, injuries, etc.)
Requirements:
Love the Lord, Love children, Love teaching His Word
Associate Degree in Early Childhood Development or related credential is preferred. Must have high school diploma
Minimum of two-three years' experience working in a licensed childcare facility including experience within a leadership role (ex: assistant director, coordinator, training coordinator)
Experience within the classroom of multiple age groups is a must
Ability to pass all pre-employment background checks
ability to pass DSS central registry, national fingerprinting, drug screen,
Must be CPR and First Aid certified
Must be able to lift, up to 30 pounds, and be able to see, hear, and respond to children's needs, including reaching high, stooping to the child's level, sitting on the floor, and rising from the floor
Must be able to pass DSS fitness for duties physical and TB test
Upon hire Assistant Director must obtain and maintain state in-service training requirements
> Christian Afterschool Program Counselor - Experience Required
At Harvest Afterschool, we are currently hiring caring, competent, and character-driven individuals to assist with childcare for elementary age kids. We are a Christian-based afterschool program that serves six Lexington One schools.
License#: 22697
You should:
love the Lord
love kids
Have at least 6 months experience working in a DSS licensed childcare program
be well spoken and courteous
have reliable transportation
*possess a high school diploma or equivalent per DSS guidelines
be available most afternoons Monday-Friday from 1:45-6:00 pm during school year mid August to early June
availability on Early Release days from 11:00am-6:00pm during school year mid August to early June is a plus
availability to work additional hours during summer break. Summer program runs 6:30-6pm Monday-Friday early June - early August
This is a great fit for local college students. You should be 18 years of age to apply and willing to undergo a finger print background check, DSS Central Registry Check, DSS physical and drug testing.
Christian Preschool Teacher - Full and Part time - Experience required
Job Description
Great opportunity to gain experience working in both a childcare and Christian setting. Gain experience working with and ministering to preschool age children.
The Harvest Daycare and Preschool, located in Lexington, is looking for caring, compassionate Christian Preschool Teachers, who have experience caring for children ages six weeks to five years. At least 6 months childcare experience (1 year preferred) in a DSS facility is required for these roles. We are committed to providing a loving Christian education, loving Christian environment and top quality care for children who are enrolled in our program. Our goal is to enhance the lives of every child and family that is a part of our program. If you are a patient, caring professional with a background in childcare who also loves Jesus, loves children, and loves teaching His word, we hope you will stop by to discuss this position.
We're looking for qualified candidates to fill both FULL TIME (benefit eligible positions starting at $11/hour) and PART TIME (starting at $10/hour) opening and closing positions at our award-winning daycare! The opening shift hours are typically 7am – 12pm and the closing shift hours are typically 1pm – 6pm. License#: 22697
Responsibilities (this list is not inclusive of all tasks)
We are looking for qualified Preschool Teachers to prepare small children for kindergarten by easing them into organized education while also sharing the love and Word of God. You will teach them important elements that they will encounter soon after they enter school life. A preschool teacher must have a great love and patience for children. Qualifications needed to teach them effectively include knowledge of best practices and preschool educational methods as well as the ability to engage them and earn their trust and attention. The goal is to contribute to the healthy mental and emotional development of the child so they can more easily acclimate in the next level of education.
Maintaining a safe classroom environment
Develop a cleaning routine throughout the day that keeps all of the interactive areas sanitary and safe
Monitor children during outdoor activities and interact with the children to enhance their learning
Work with Executive Director, Director, and Assistant Director to maintain communication with parents and contact parents in emergency situations
Prepare and serve meals and monitor children during lunch time Attend and chaperone field trips as needed
Requirements:
Be a Christian
Have high school diploma or GED
* At least 6 months childcare experience (1 year preferred) in a DSS facility is required for all full-time roles and is highly preferred for all part time employees.
Ability to pass Background Check
Ability to pass Drug Test
Ability to pass DSS Fitness for Duty Physical and TB test
Must be able to lift at least 25 pounds
Love working with children
Full time positions qualify health benefits, PTO, vision, dental, life insurance and short term disability
About Harvest
Harvest is a place of love and grace for all people through our friendly welcome, worship, practical biblical messages, and connecting through bible studies and relationship building. We equip our employees and members with the resources to grow, serve and witness. Being a part of this team is exciting to us because it means you have felt the call of God to join us in the mission and vision of the Lord. Our staff believes God has given us a wonderful opportunity to reach our community, and beyond, with the Good News of Jesus Christ.